Beebe Healthcare Breaks Ground on Specialty Surgical Hospital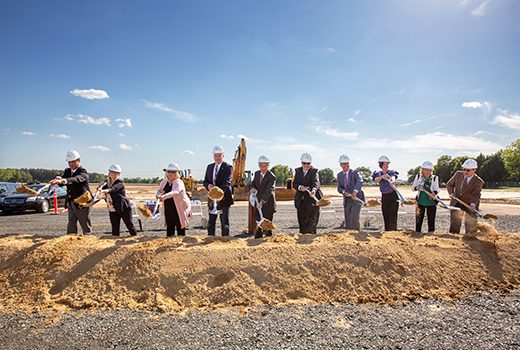 Beebe Healthcare held a groundbreaking ceremony at the future home of its Specialty Surgical Hospital at the Rehoboth Health Campus on Wednesday, May 15. The $124 million, four-story, state-of-the-art surgery center will allow patients with scheduled surgeries to not compete for services with more acutely sick patients and emergency patients of a general acute-care hospital. Click here to read more.

Judy Aliquo, President & CEO of Beebe Medical Foundation, discusses how charitable gifts help Beebe Healthcare provide the best healthcare to the people who live in, work in, and visit our community. Click here to learn more.
New!   PLANNED GIVING WEBSITE
Beebe Medical Foundation's new, planned giving website contains valuable personal, financial and estate planning resources.  We are here to assist you in creating a plan that is right for you and your family.

July 21, 2017
The Beebe Medical Foundation and Beebe Healthcare announced today a transformational gift of $10 million from the Ma-Ran Foundation to name Beebe Healthcare's Lewes campus to the Margaret H. Rollins Lewes Campus. This gift represents the largest gift received by Beebe, the largest gift in Sussex County, and one of the largest gifts made in the state of Delaware.